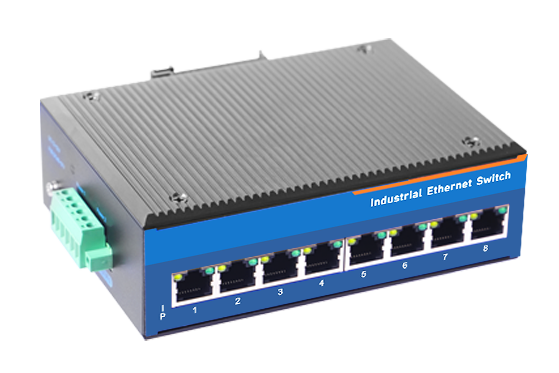 USR-ISG (Gigabit Industrial Switch)
USR-ISG series switches have 5, 8, 16 electrical ports, and PoE ports.
Compatible with 10/100/1000Mbps rate, with -40°C~85°C operating temperature, compact size, all metal case, with IP40 protection level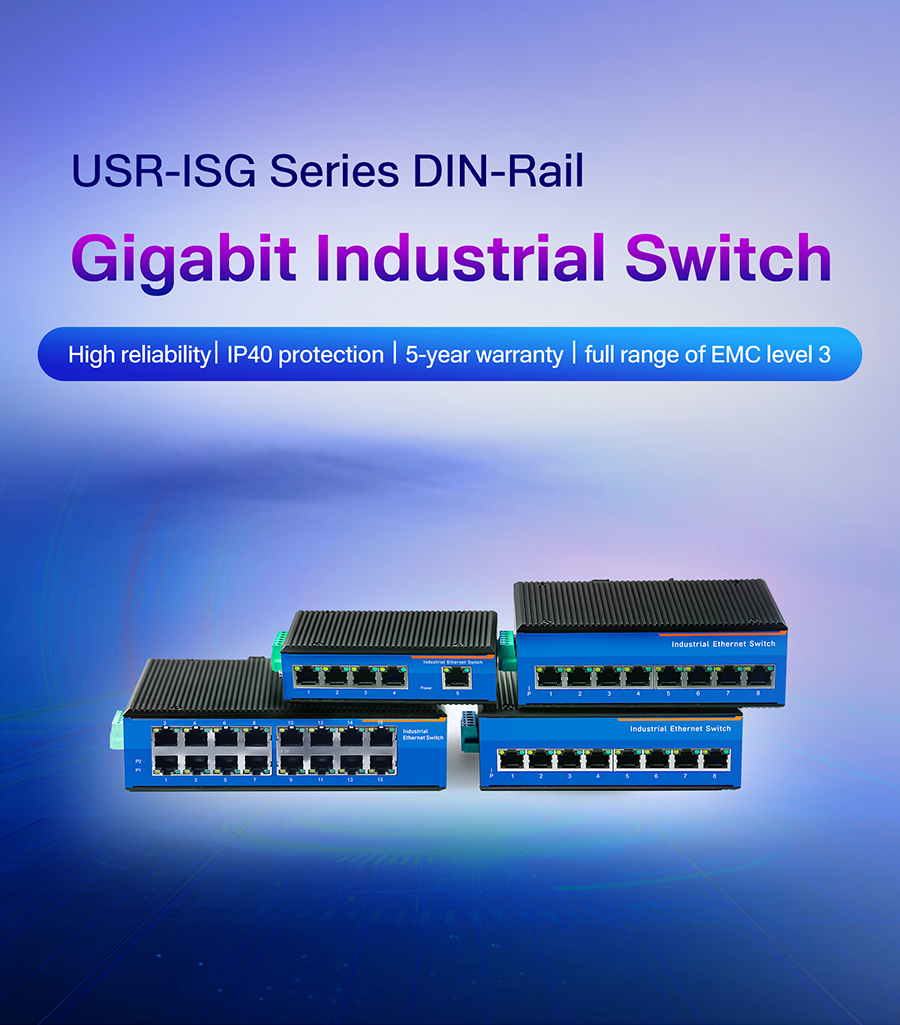 Wide Compatibility, Reliable Connection
Supports multiple network protocols
Full Range of Dual Power Redundant Design
One main and one backup power supply, any power failure will not affect the production environment. DC 12~52V wide voltage power supply, provide reverse connection protection, reverse connection will not damage the equipment.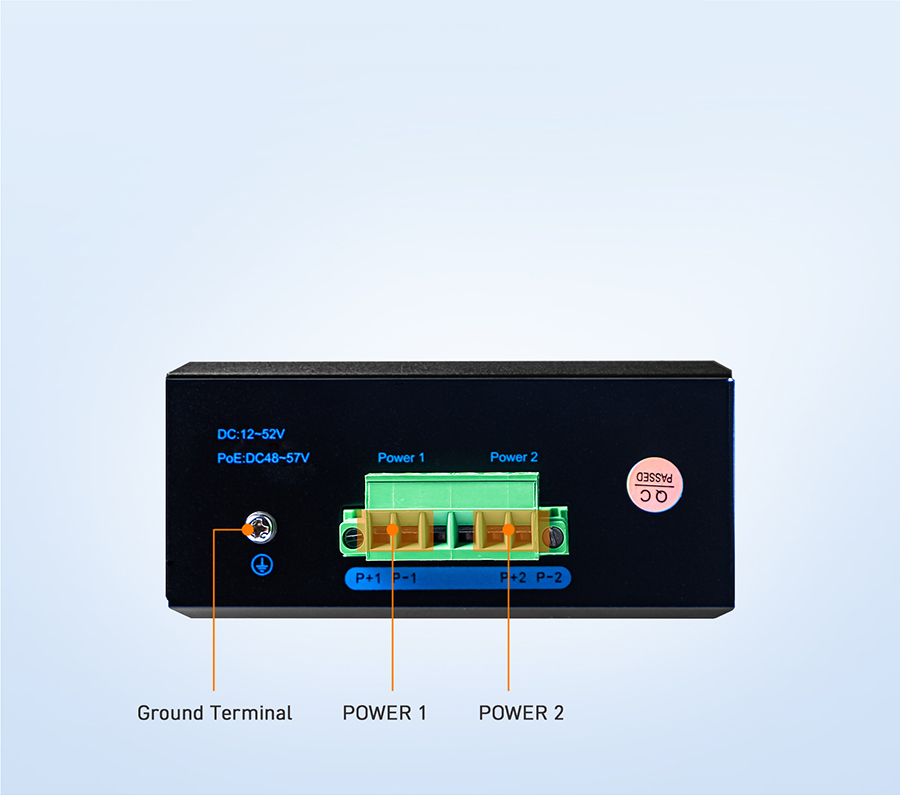 Excellent Adaptability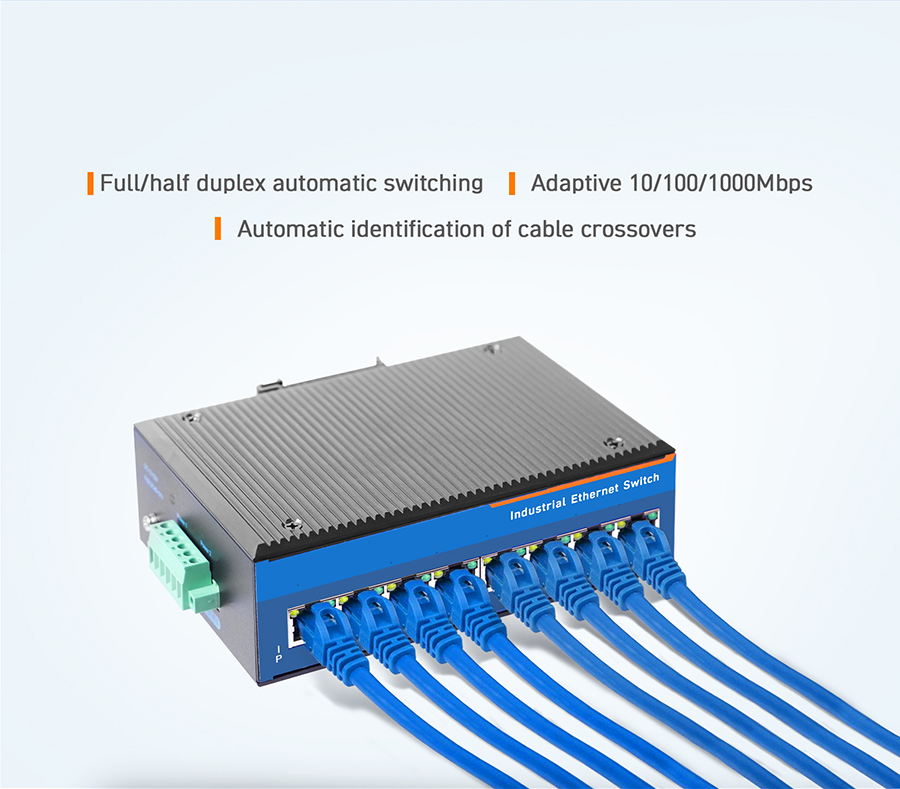 Powerful PoE
Easy to deal with all kinds of equipment
The maximum power of a single port can reach 30W.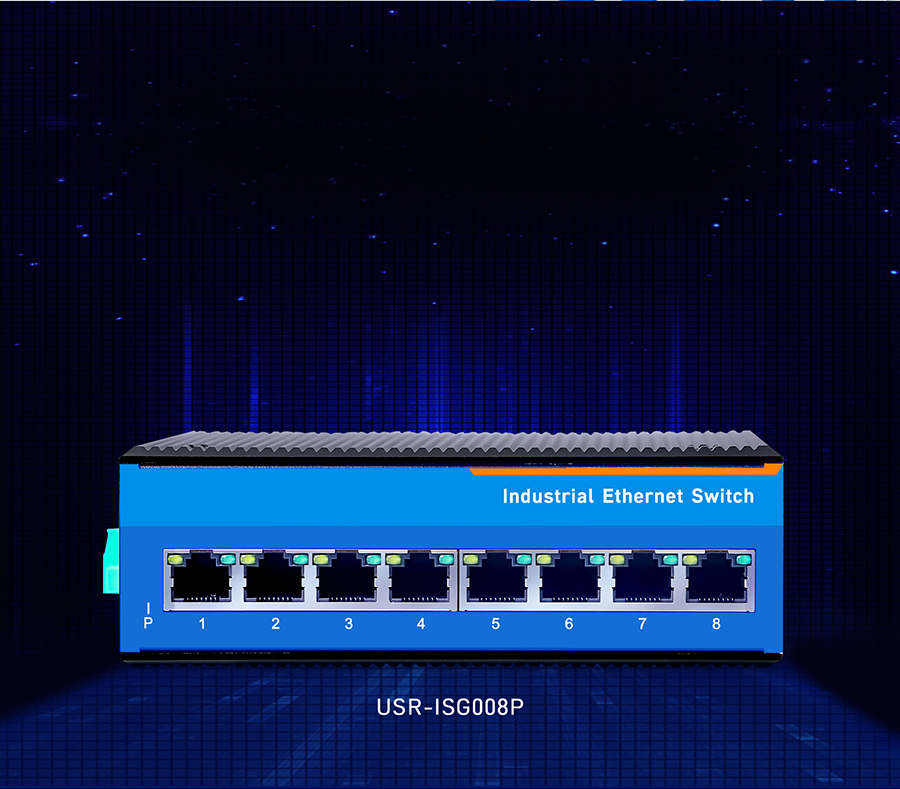 Suitable For Data Exchange in various scenarios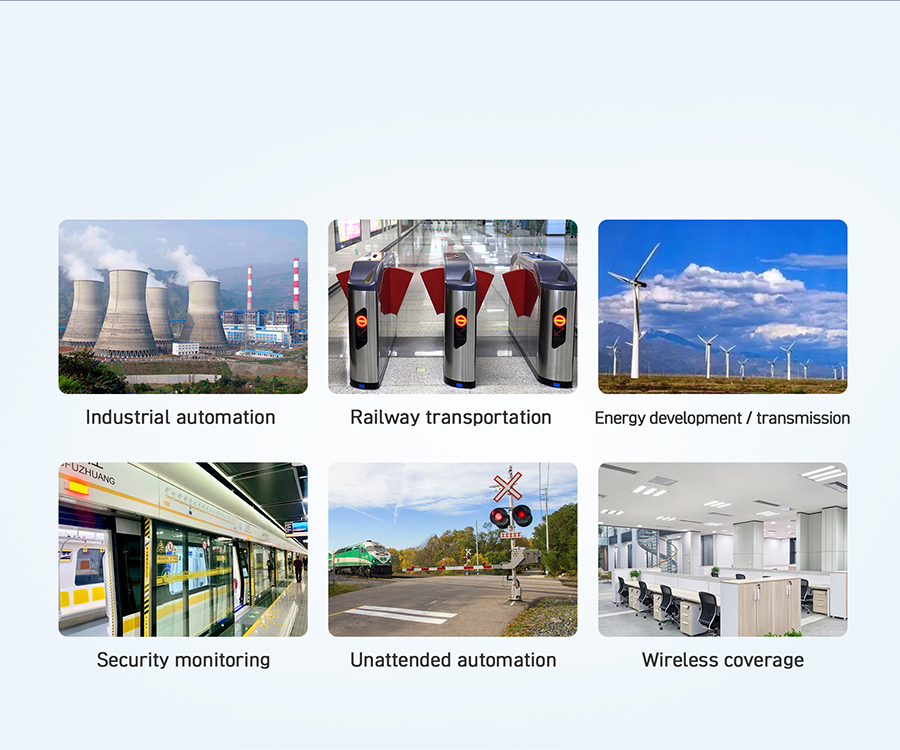 Selected Materials, Rigorous Testing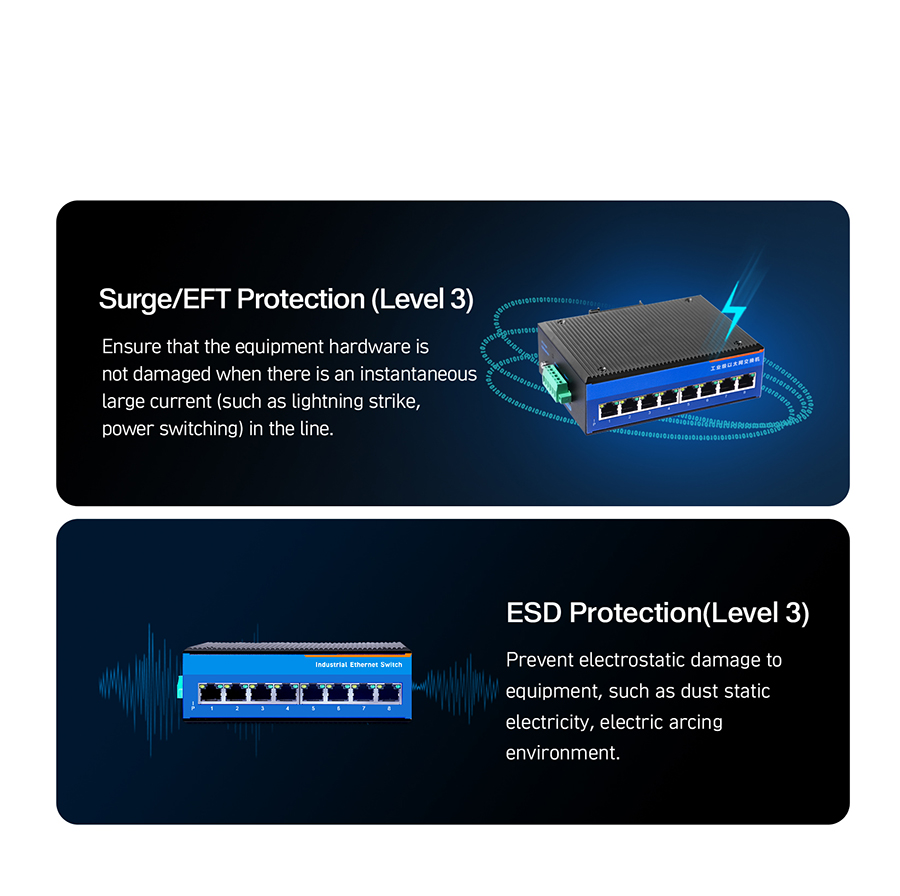 Multiple Certification
Quality Assurance
Interface Introduction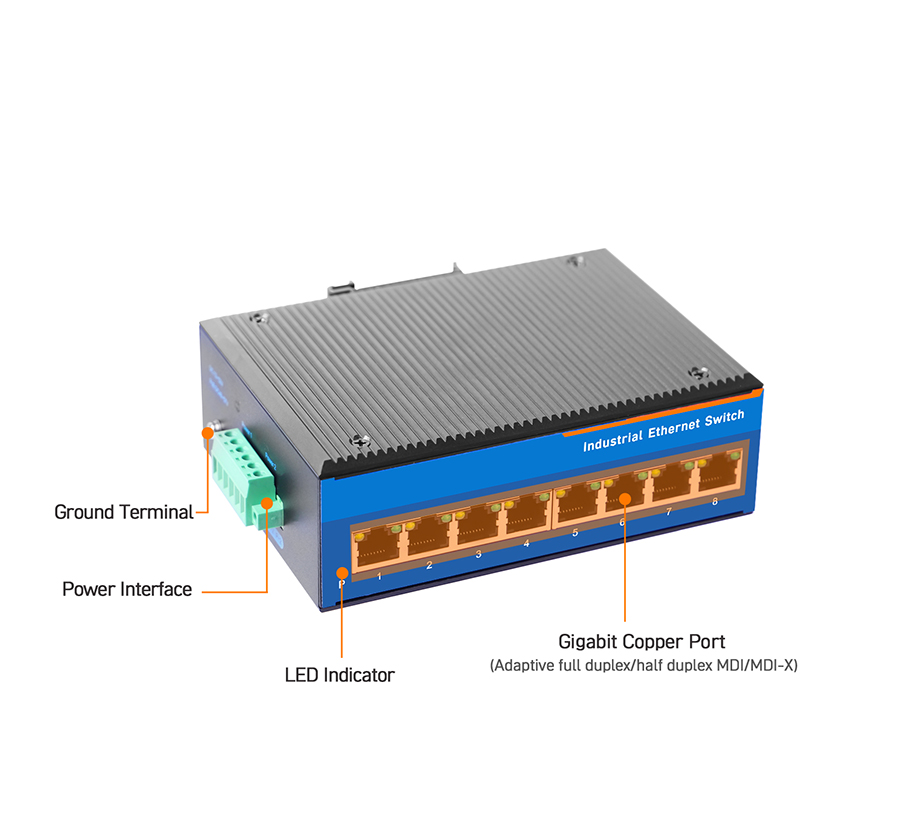 Request a Quote