WH-BLE106
(Industrial Low Power Bluetooth Module)
WH-BLE106 provides the BLE 5 feature
INDUSTRIAL LOW POWER BLUETOOTH MODULE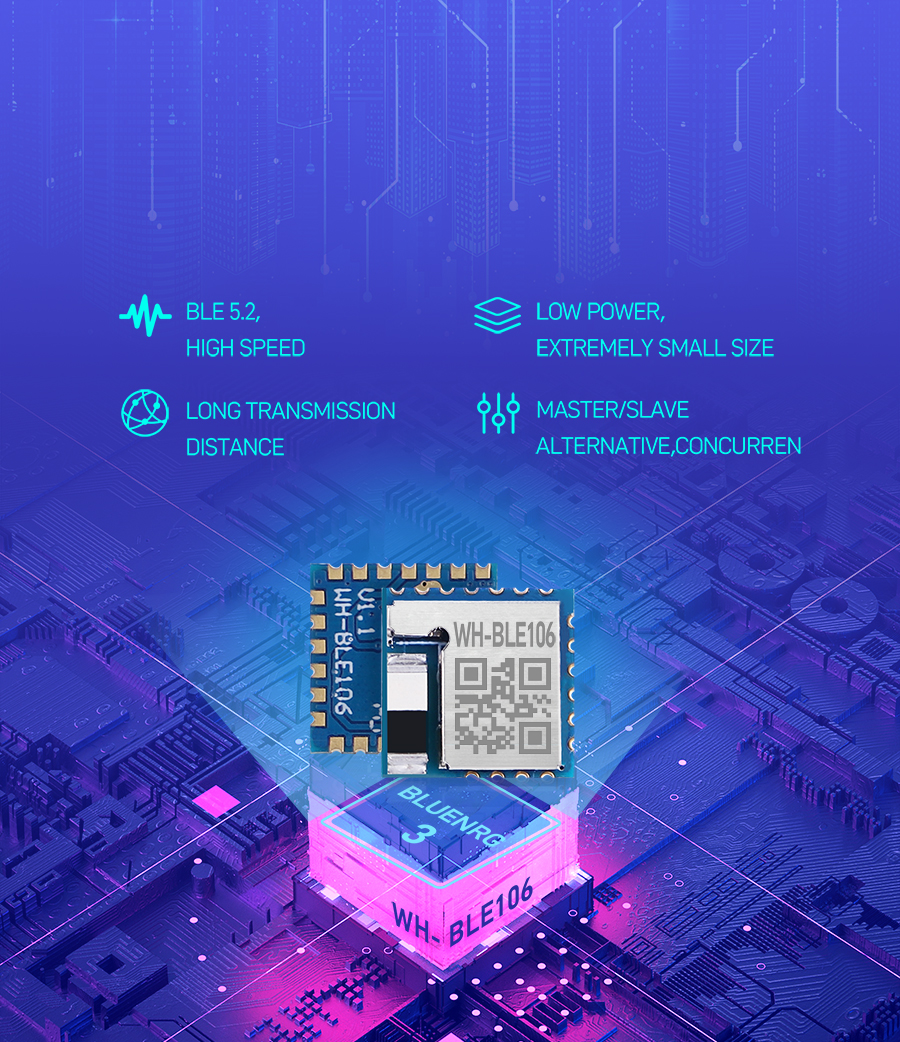 BASIC FUNCTIONS
WH-BLE106 backwards compatible with previous BLE protocol. It can transparently transmit data between MCU device and mobile phones.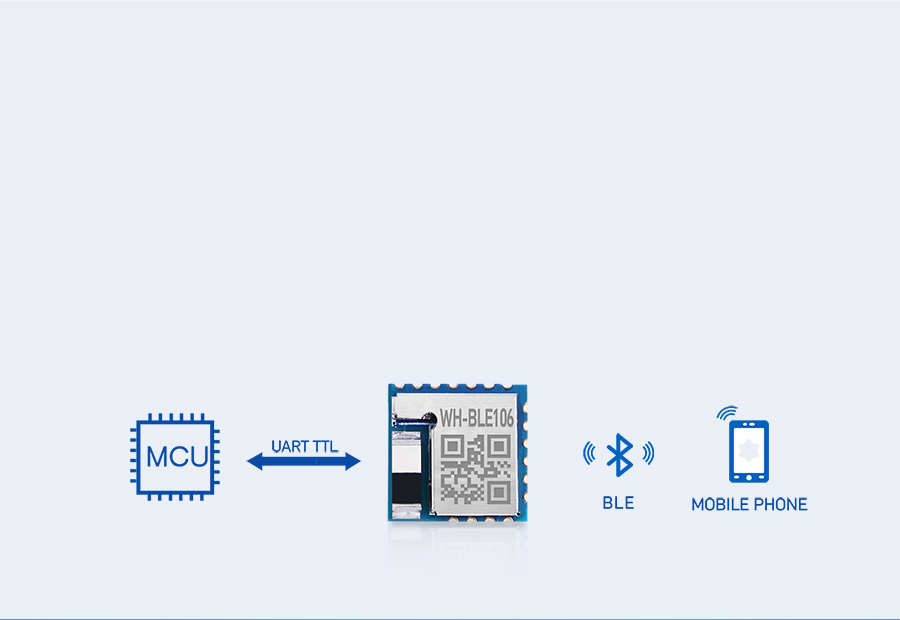 MULTIPLE WORKING MODES
WH-BLE106 supports master/slave mode, master mode, slave mode, advertising mode.

MASTER/SLAVE MODE
In master-slave integration mode, WH-BLE106 can connect to surrounding slave devices and be connected to surrounding master devices. It supports the connection of 8 arbitrarily BLE devices simultaneously.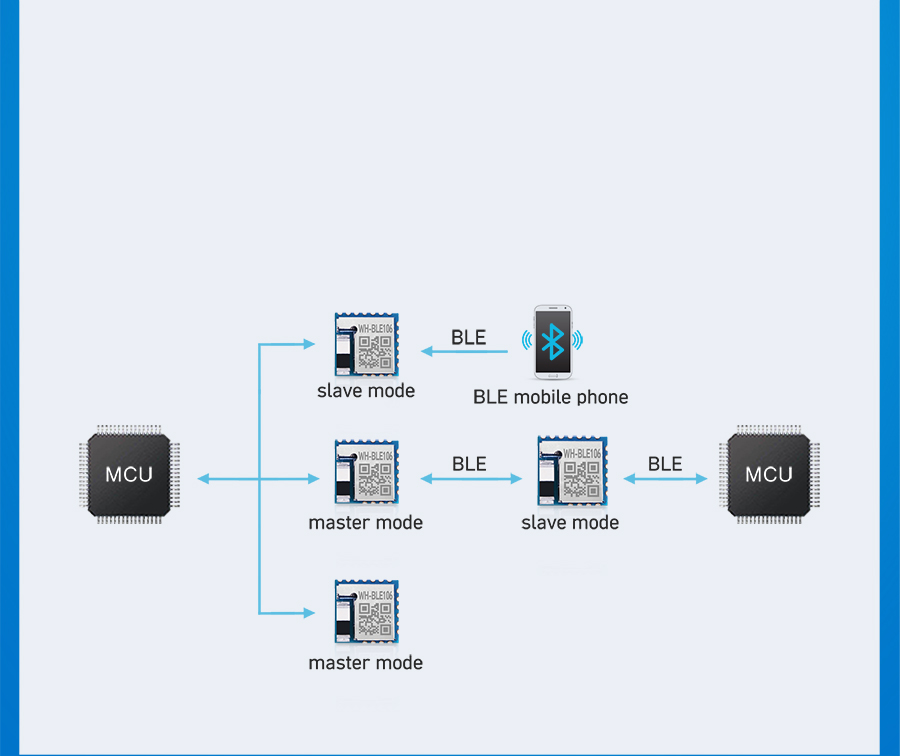 ADVERTISING MODE
WH-BLE106 supports point-to-multipoint data transmission. Supports iBeacon or normal broadcast mode.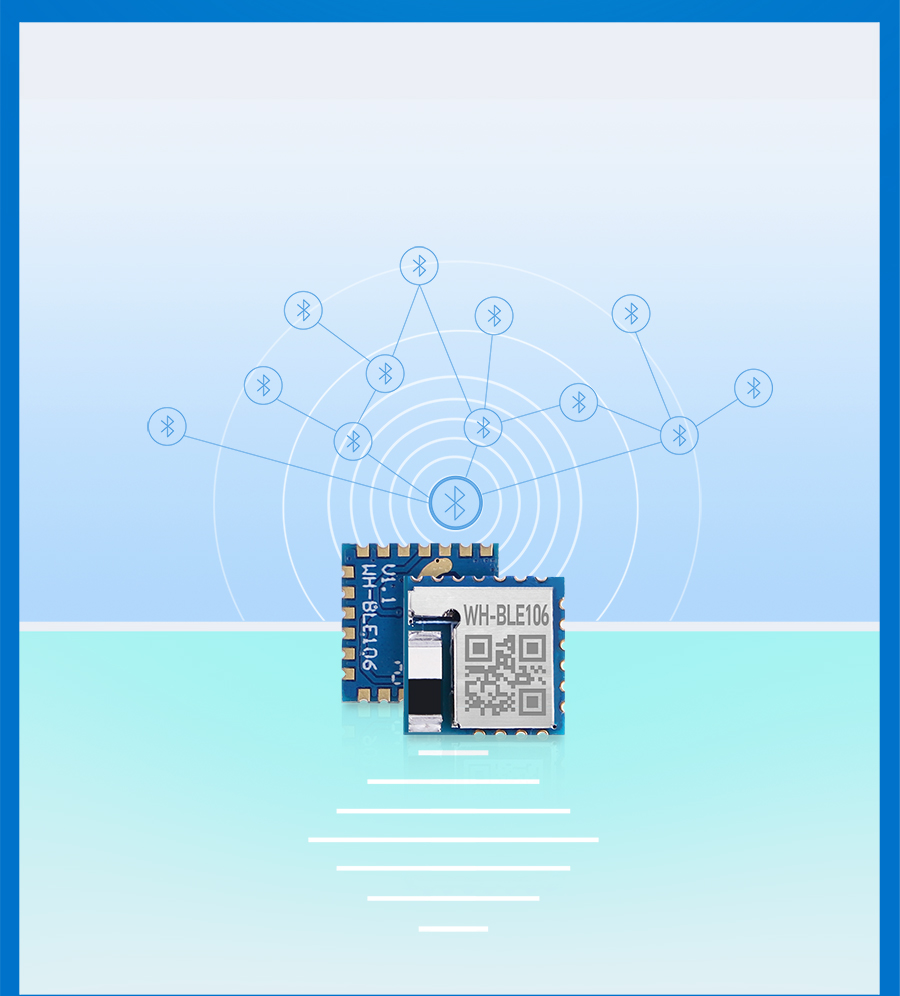 LONG DISTANCE TRANSMISSION
High speed transmission, transmission distance up to 170 meters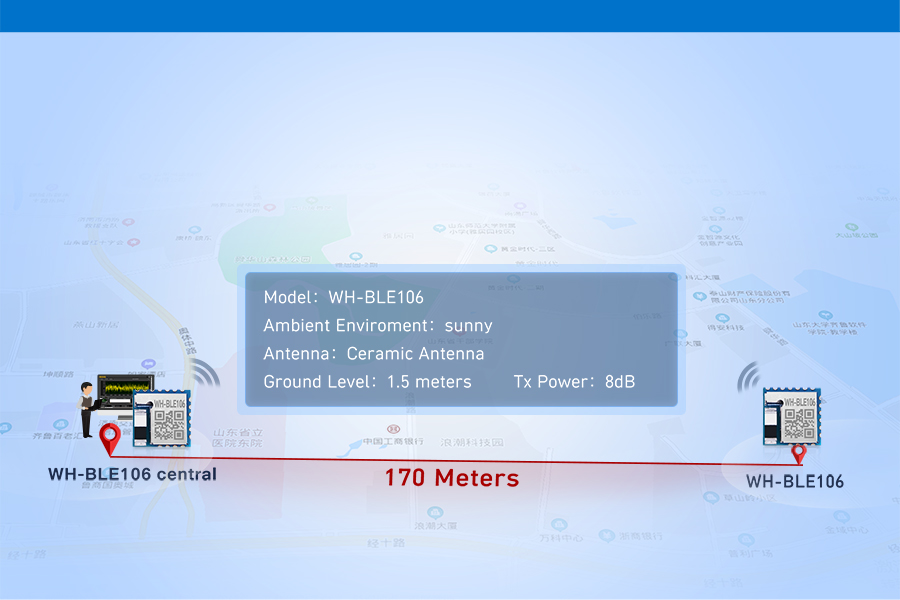 ULTRA-SMALL SIZE HIGH INTEGRATION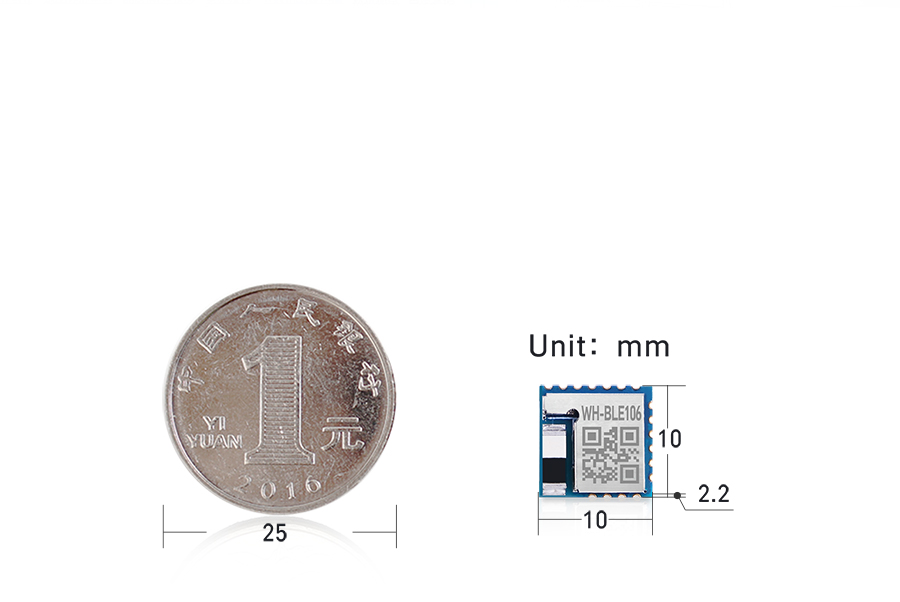 SUPPORT OTA FIRMWARE UPGRADE AND OTA CONFIGURATION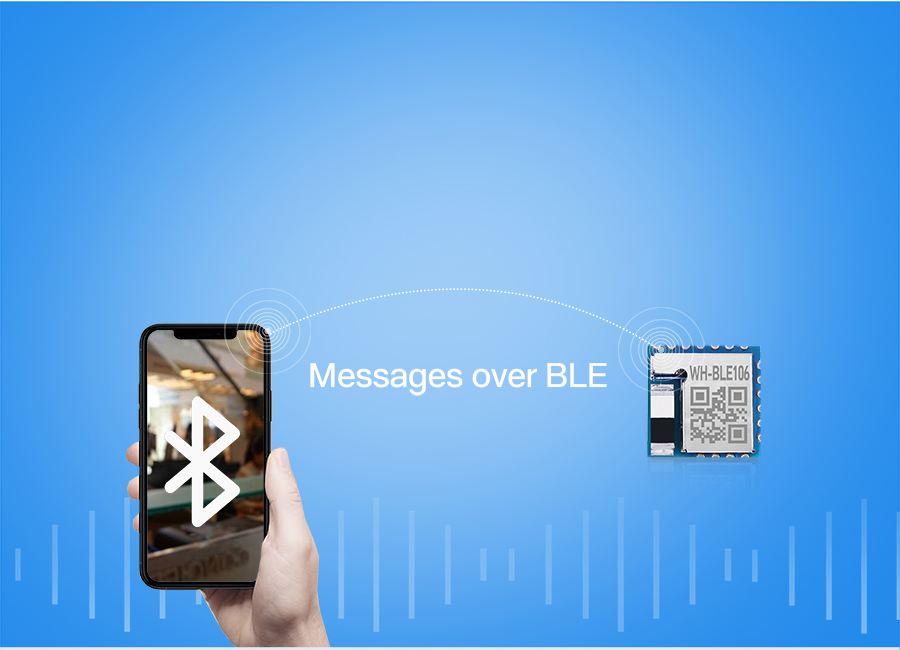 Application scenario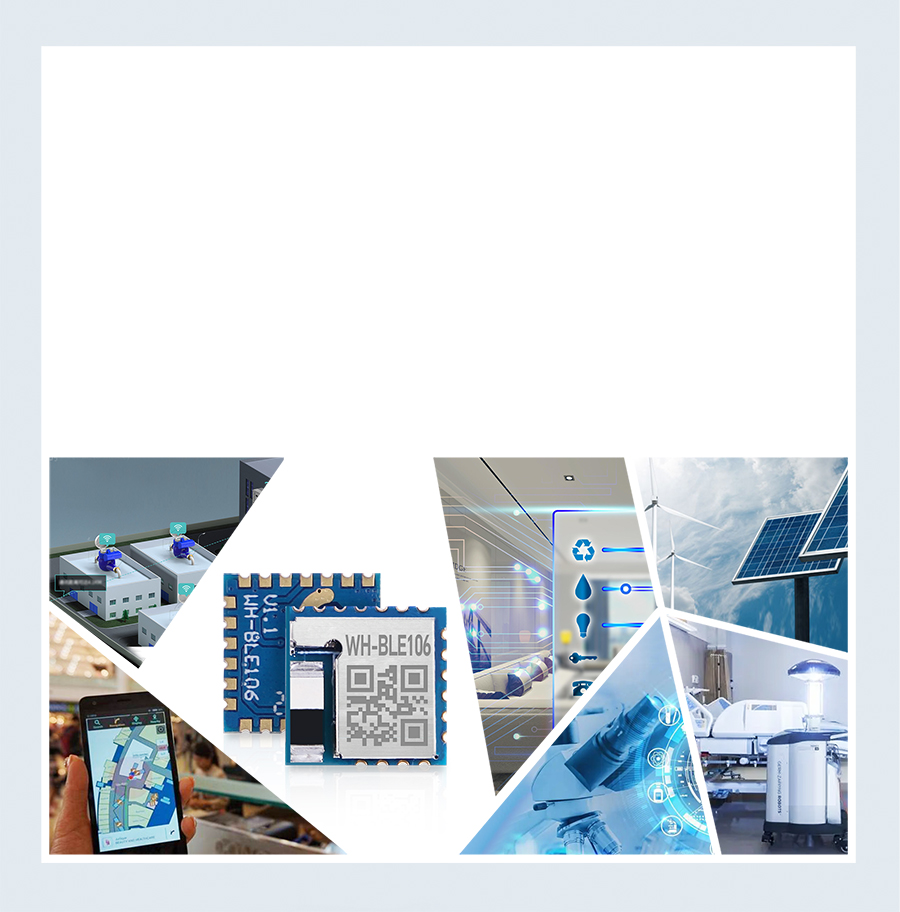 Meter reading
Intelligent lamp
Intelligent door lock
Intelligent air conditioning
Beacon indoor positioning and navigation
Supermarket Beacon commodity promotion
Asset management
Scenic spots voice introduction
Access control
Wireless remote control and telemetry
Smart medical health
Healthy weight scale
Blood glucose meter
Blood pressure meter
Request a Quote